A 'voice like chocolate' . . . that is how many of Ralph Graham's fans have described the silken, baritone vocal style of this renowned singer, songwriter and former RCA recording artist. Ralph has been melting audiences from coast to coast since he began his performance career singing in Boston nightclubs at the age of 15. Immersed in music from his early childhood, Ralph grew up listening to his father's gospel group practice in his home. Ralph's Mother knew her son was destined by make music an integral part of his life when he wrote his first song at six years old.
Ralph's body of work includes ballads with inspirational, heartfelt lyrics and rhythms that connect him with his audiences in ways that most singers and songwriters only aspire to. Whether listeners are hearing Ralph for the first time or the 100 th time, it is touching to see their reactions as the weight of everyday life fades and they join Ralph's musical journey of the heart.
Ralph has recently re-immersed himself in his music career after taking a 15-year hiatus to raise a family after losing his first wife to cancer. Prior to that, Ralph was signed to RCA and had three albums released. His most celebrated song 'Differently' was recorded by Ralph, Thelma Houston and Jose Feliciano and several other artists both in the U.S. and Europe. Ralph has also written songs for Patti LaBelle, Lou Rawls and The Fifth Dimension.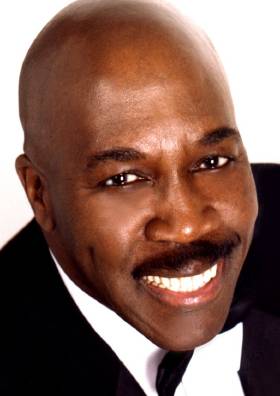 While audiences love hearing Ralph's interpretations of their favorite songs from artists such as Frank Sinatra, Luther Vandross, Babyface, Lionel Richie and Elton John, his delivery of the melodies and lyrics of Ralph's original songs are most compelling. it is truly extraordinary to hear him perform his own, original the real bonus is experiencing the melodies and lyrics of his original songs. Perhaps one of the greatest compliments an artist can receive is when their work inspires other artists. In the liner notes for her Patti LaBelle album, Patti acknowledges the individuals who 'turned her on to Ralph Graham's inspirational messages' from his album entitled Wisdom .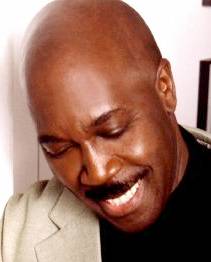 Ralph is currently working on a new CD, which will feature all new material. Featured on the CD will be one of his newest songs, If I Should Lose You , which is a smooth and mellow R & B ballad that explores the fear of falling in love, like no other song has ever done. Whether writing a love song or a song about life in general, Ralph seeks to combine haunting melodies with lyrics that inspire his audience to look at love and life just a bit differently.
The warmth and intimacy of Ralph's voice and performance style attracts a diverse audience in a variety of venues, including concert stages, jazz clubs, restaurants, religious events, country clubs, as well as, private and corporate functions on a national basis. He can be seen performing regularly in and around his home base in the Boston area. Come hear Ralph breath romance into your favorite songs.